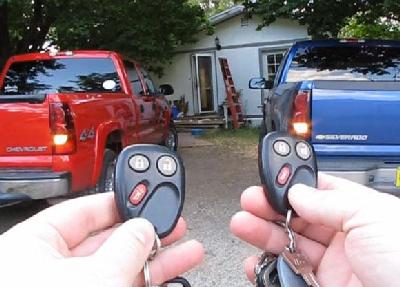 Keyless Entry Remotes – Useless Info or Not?
My wife says that I know more useless crap about cars than the average auto professional.  That may be true, but I like my useless crap knowledge.  I'm passionate about cars, car accessories and, yes, keyless entry remotes.
Keyless Entry Remotes – Why Are They Interesting?
Now why would keyless entry remotes for cars be the slightest bit interesting?  Well, in addition to being a big part of my livelihood, keyless entry remotes are actually much more complicated than people think.
keyless entry remotes have electronic chips in them with advanced technology
keyless entry remotes help keep our cars from getting stolen
keyless entry remotes make our lives more convenient and safer (when was the last time you actually stuck a key in a car door to open it?)
Keyless Entry Remotes – What You Need To Know
Keyless entry remotes have a lot going for them and I find them fascinating (as well as profitable).  So I'm always on the lookout for information related to keyless entry remotes.  I've found this interesting and I hope you do as well:
Useful Information about Keyless Entry Remotes 

www.squidoo.com1/7/13

Nine meters or thirty feet is the distance that a remote signal can be used to unlock a vehicle. Thus, the term "remote entry." Convenience is the main feature of a keyless entry remote. Even if your hands are full, a simple press of the button can …
Do you find keyless entry remotes as fascinating as I do?  Maybe…perhaps not, but if you do and you need new keyless entry remotes for your car, give me a call.
I know more useless crap about keyless entry remotes than anyone.  Just ask my wife.
See Stu…he's EZ