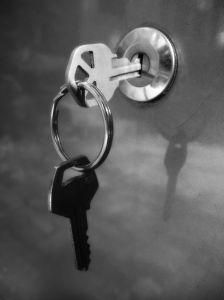 Auto Locksmith – Do Not Do This At Home
You've seen the warning on reality shows, "Warning..do not try this at home!"
Well, as a professional auto locksmith I offer similar advice, "Warning…do not try to break into your car to get to the keys you accidentally locked in the car!"  Sure, this warning is much longer, but as a professional auto locksmith I've seen the damage that people can do to their cars when they try it on their own.
Auto Locksmith – Why A Pro?
Cars are designed to be hard to break into.  If it was easy, more cars would be stolen. This is why you should call an auto locksmith rather than try the "DIY" method (mostly attempted with a bent hanger).
Auto Locksmith – The Benefits
Here are the benefits of an auto locksmith:
An auto locksmith is trained to open cars quickly and without damage
An auto locksmith comes prepared with the proper equipment to open the car
An auto locksmith can open the car in minutes and save you time
If needed, an auto locksmith can replace the lock on the spot
Here's an article about how an auto locksmith unlocks cars and the tools that they use:
Auto Locksmith – How Do Locksmiths Unlock Locked Vehicles? | Lock-Pro Blog

www.lock-pro.com12/18/12

What tools does the locksmith have at his disposal to unlock your car if you are locked out? … How Do Locksmiths Unlock Locked Vehicles? Published December 18, 2012 | By admin. There's not much worse than getting locked out. Getting …
I also recommend that you NOT carry these tools in your car (they are tough to explain to the authorities).  If you're locked out, give me a call.
I am a professional auto locksmith and I can get you back into your car quickly and at a reasonable price.
See Stu…he's EZ.