What the Heck Are Transponder Keys?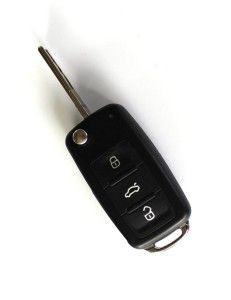 I've written several blog posts and done a few videos about transponder keys.  According to Wikipedia, a transponder chip in a car key disarms a vehicle immobilizer when the car key is used to start the engine. The majority of keys for cars built after 1995 contain transponder chips.
So you definitely need transponder keys to start your car.  So why are there people writing articles and producing videos to show people how to bypass them?
Trying To Save Money?
After looking at the articles and reading some the articles, my opinion is that even though the idea is to save a little money, the practice is actually counterproductive.  The reason is most of the methods recommend that you destroy a key in order to avoid the need to make duplicate transponder keys.  That's kind of dumb in the long run.
Here's an article by eHow on How to Bypass a Transponder Key.   The first step they tell you is to take a perfectly good key and destroy it by pulling out the transponder chip.  The next step they telll you is to glue it to the steering wheel.  So now you've ruined a good key and made your car easier to steal.  To save a few bucks?
Here's a forum discussion about the same subject.  In the discussion thread the author offers how simple it is to stick an extra key in the ignition area so you'll save $$ when you need a replacement.
Bypassing Transponder Keys – Pros and Cons
Several respondents point out the pros and cons.  Many mention that the practice creates a security issue.  The last poster writes, "My opinion – not worth it to bypass the security… as other posters have said, it makes it that much easier to steal the vehicle… just my 2 cents
"
So the bottom line is, transponder keys can be bypassed.  Should you?  No, you eliminate the main reason for the transponder key's purpose, to keep someone from stealing your car.
I'll tell you what, I can save you money and help you avoid the nutty practice of bypassing transponder keys
Give me a call, I can duplicate as many transponder keys as you want, at a reasonable price, within a reasonable time frame.
Call me, I'm Stu and I'm EZ.