Security Systems – Working Well and Getting Better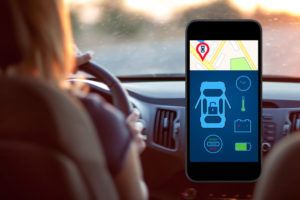 Recently, the National Insurance Crime Board (NICB) reported that car thefts are down dramatically since their all-time high in 1992.  They also report that thousands of vehicles continue to be stolen each year because owners leave their keys or fobs in their cars and that invites theft.
You can read the entire article here https://www.nicb.org/news/news-releases/2016-hot-wheels-report.
This news is encouraging for car owners because the chances of having your car stolen is lower every year.  Also, this reduces the costs for insurance, a welcome circumstance for yearly insurance costs.
The good news is that this trend will continue with the big changes coming up in vehicle security.
Security Systems – New Technologies, Big Changes
Here's a few of the new technologies available to improve vehicle security systems…
GPS positioning – GPS is used for purposes ranging from locating lost pets to planning road trips. In the past decade, GPS has gone from guiding submarines to optimizing delivery locations.
Cars with GPS built into their security systems can be tracked wherever they are, much to a thief's dismay.  Why steal a car when the police can find the car (and you) wherever you might be?
Fog computing – is a variant of cloud computing where data is generated and collected, but not stored.
This computing helps auto computers communicate with traffic lights, crossing signals and even law enforcement computers.
A car will be able to "talk" to other computers and devices near the vehicle. This allows security systems to "talk" to nearby law enforcement resources and reduce theft.
Personal Alarm Notification – Alarm notification works the way traditional security systems work without the annoying sirens and honks that everyone ignores.
If something happens to the car, either an impact or unauthorized intrusion, the car notification system sends a personalized notification to your cell phone (either a text or alert) letting you know.
The cool thing about personal alarms is that you don't need to be within hearing distance of the car to discover something is happening with it.
Keyless entry – A variety of services now offer monitored security from opening your car to killing the ignition.
These services have been available for years and only get better with time.  One of the best known is OnStar.
OnStar provides human operators that can interact with the car owner and provide real time help for different situations.
Locked your keys in the car? Call OnStar to unlock the car.
Lost somewhere that's unfamiliar? An OnStar representative will guide you back to familiar territory.
Car stolen? Call OnStar and they will tell you where it is.
OnStar has partnered with IBM to provide an Amazon Alexa type service. This new service will allow OnStar to learn about a car owners usage so they can recommend products and services within the cars proximity (see Fog computing above).
BMW has also started its own version of OnStar called BMW Assist. This offers similar functions to OnStar.
Security Systems – What The Future Holds
Now, to wrap things up, I'd like to share with you one of my favorite quotes from Yogi Berra:
"It's tough to make predictions, especially about the future."
This quote sums up the big changes coming in 2018 and on, we don't know what's coming but we can make some predictions. Check back as we keep the public updated on the evolution, innovation and downright startling changes in automotive security systems.
Can Stu's EZ Auto Remotes Help You?
Stu's EZ Auto Remotes is a five star rated security systems provider. We have been consulting and servicing security systems, transponder keys and keyless remotes in Pennsylvania for over twenty years.
Our auto remote services include security systems installation and servicing.
We can help you with installing a variety of advanced security systems. Please contact us at 215-486-7040 to speak with a professional about upgrading your auto remotes, replacing your car keys or installing auto security systems.