Ignition Won't Turn Key – A Surprise When It Happens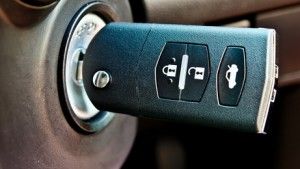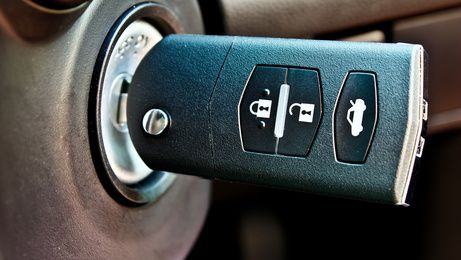 Frustrating isn't it?  You've jumped in your car, you have somewhere to go, you put your key in the ignition and…IT'S STUCK (darn it).
You know you can't force it, 'cuz you're going to break something.  What do you do?
Ignition Won't Turn Key – Don't Panic
There are several reasons why the ignition won't turn, here are some suggestions and recommendations, some simple, some more complex:
Locked Steering Wheel
Most newer cars have built-in safety features that "lock" the steering wheel if the car is not operating.  Here's a very brief video done by NelksTV on YouTube that describes how to resolve the steering wheel lock problem when the ignition won't turn key:

Dirt or Debris
Remove the key a look for any obstructions.  Lint, dirt, foods all contribute to a problem where the ignition won't turn key.
If there are obstructions, see if you can clear them by hand or gently blow the cylinder clean.   DO NOT SPRAY CLEANING FLUID INTO THE CYLINDER…some vehicles have extra security features that will be damaged by cleaning chemicals.
If you have a can of compressed air handy (some people do, they use them for cleaning computer keyboards) blast the cylinder clean with the compressed air.
Damaged Key
Inspect you key for wear, damage or bent areas.  Car keys are pretty durable, but are not indestructible.  If the key needs to be replaced, give me a call, I probably have what you need in stock.
Worn, damaged or failed ignition lock cylinder
If the ignition cylinder is damaged, then you'll need to have a professional replace it.  You can do it yourself, but have a look at this video which explains the process.  If you think you are going to "get into the weeds" even after watching the video, definitely call a professional to have the lock cylinder replaced.  The video is supplied courtesy of our friends at 1159 Videos:

Ignition Won't Turn Key – Easy to fix, not costly, just inconvenient
Do you have a problem because your ignition won't turn key?  Need some help?
Call me…I'm EZ.