Car Remotes – Sometimes I Forget
Sometimes when you're really, really busy running a business and raising a family, a long time goes by before you realize, "Hey, I've got to promote my business!"
Believe me, I'm busy.  There's no shortage of people who want to save money on car remotes. And I'll insert a shameless plug here…..I do help people save a lot of money on car remotes compared to what a dealer would charge.
But I also realize that busy is not forever.  There were a few years (just recently) where the car business wasn't doing so well (although my car remotes business was still doing OK).  I have never taken my business success and my customers for granted, so as any smart business owner should do, I need to promote my business.
Car Remotes and Videos
Now, in addition to my site, advertising and word of mouth, I like doing videos.  I have a good marketing guy who does the internet/technology thing for me and he also encourages me to do videos.  So I said, "let's do a video promoting my core business, car remotes, and see how it turns out."
We collaborated on a script and here it is: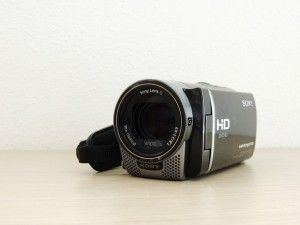 For some reason your auto remote is broken…it just doesn't work anymore.
You need a replacement key
So you go to the dealer and discover the replacement key is going to cost 300…400…500 dollars
For a key? A replacement key?
You think to yourself…wow, this is highway robbery.
But where do you go for a less expensive replacement?
What would it be like if you found a service where you could stop by at your convenience and have a replacement car key made…in fifteen minutes…at a reasonable cost?
Hi, I'm Stu Gross from Stu's EZ Auto Remotes. I provide fast, reasonably priced car key replacements.
I've been in the automobile industry for thirty years
I've heard the complaints over and over from people about the need for convenient, fast and reasonably priced car key replacements.
So I started Stu's EZ Auto Remotes to provide this service.
We specialize in car key replacement, transponder key programming, and Factory Keyless Remotes.
Do you need a car key replaced? Stop by our office or give us a call at 215-486-7040.
Provide us with your vehicle's VIN and we'll cut and program a key for you…generally in 15 minutes or less…and at reasonable price.
I'm Stu and I want to make your life EZ. Call Us Today
Car Remotes Video Promo
We took that script and created the video below:
Car Remotes Promo Video On YouTube
We added a cool new intro and the video came out so well, I decided to add it to my home page.
What do you think, do I have a career in movies?  On TV?  No, my wife doesn't think so either.  But my career in car remotes is going really well, so I'll stick with that.
And by the way, if you need car remotes, auto remotes, auto transponder keys, or replacement keys, come see me.  I'll save you money, get your key made fast and if you ask, yes I'll be glad to give you my autograph.
I'm Stu and I'm EZ (and look good on video too!)