Auto Remote Not Working? "Don't Panic!"
If you're a fan of the science fiction comedy series, "The Hitchhiker's Guide to the Galaxy" you'll probably recognize that quote.
In the book, TV and movie series, the characters are constantly placed into challenging and unusual situations throughout the galaxy.
They reference this guide which has right on the cover the words,"Don't Panic."
We think this is also good advice when you find that your auto remote is not working.
Here are some steps you can go through to determine what to do.
Diagnosing Auto Remote Problems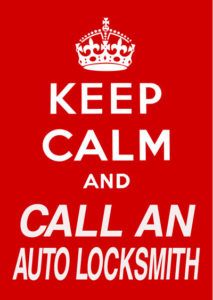 First, determine if the car is operational. If the answer is no then this is the primary reason why your auto key fob is not working.  You can skip the rest of the section and go directly to the "Fixing Auto Remote Problems" portion of this article.
If the car is operational, then answer these questions:
Has the remote been damaged in some way?
The most common reason an auto remote is damaged is because it is exposed to extreme moisture.
In other words, someone left the remote in their pants pocket and then threw the pants in the washing machine without checking the pockets.
This is the number one reason why people come to us looking for a replacement.
The other common reason is that the remote case was squished in some way. For example, stepped on, rolled on, sat on, generally abused in ways that auto remotes can't tolerate, etc.
Is the battery dead in the remote?
Transponder key batteries are designed to last for a long time. However, if you use your remote every day, several times a day, the battery may run down and lose it's charge. This is probably the easiest fix and can sometimes be done by the key fob owner. It can also be done both quickly and inexpensively by a qualified Auto locksmith.
Is the auto remote experiencing an unknown electronic problem?
Modern remotes are extremely durable (except when they are doused in water) and rarely experience electronic problems. A problem is possible if the remote head has been exposed to a strong electric charge or electromagnetic field. Again, it's possible but not probable.
Fixing Auto Remote Problems
If the car battery is dead, ask someone to give you a battery jump.
If you don't already have jumper cables in your car, you can pick up some inexpensive jumper cables from Amazon for about 10 to 15 bucks.
You can can now also get a specialized car jump battery that you keep in your trunk – just in case there's nobody around to give you a jump.
If it's not the battery, time to call AAA or your local trusted mechanic.
If the car is operational and you've determined that your remote is actually not working, you can try replacing the battery.
Even if you can replace the battery, we recommend just taking the auto remote to your trusted local Auto locksmith.
You could also go to a car dealership, but they may recommend replacement (at a fairly high cost) rather than repair. Car key repairs are not their area of expertise.
How Can Stu's EZ Auto Remotes Help?
Stu's EZ Auto Remotes is a five star rated car key provider. View our dozens of 5 star reviews here. We have been consulting and servicing auto remotes, transponder keys, and smart keys in Pennsylvania for over twenty years.
Our auto remote services include car key replacement, transponder key programming, and auto remote duplication.
We can help you with updating or replacing auto remotes and smart keys. Please contact us at 215-486-7040 to speak with a professional about upgrading or replacing your auto remote.