Factory Owners Manual – Have You Ever Looked At Yours?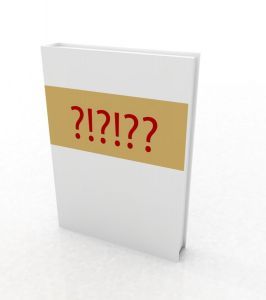 The Factory Owners Manual.  Most people never look at them.  When people buy a car,  they get the keys, put the  keys in the ignition…and drive away.
Rarely, if ever, does anyone stop and say "hold on…I'm not going anywhere until I'm sure I have a factory owners manual in that glove box.  Yessiree…I never go anywhere without my trusty factory owners manual!"
Ummm…not likely.
Factory Owners Manual -Where Is It When You Need It?
BUT (and you can see it's a big but) when something doesn't operate correctly or the new car owner can't find some knob, toggle or light, the factory owners manual becomes really useful.
However, for folks who do have the original factory owners manual, they can also find some very strange stuff written within that manual.  Strange warnings. Strange directions. Just generally strange stuff.
Factory Owners Manual – The Strange Things You'll Find in Them
The article below is a fun compilation of some of the strange stuff found in factory owner's manuals.  Enjoy…
---
What's The Strangest Thing You've Found In Your Car Manual?

Owners manuals are sources of important information. Inevitably, they also contain their fair share of awkward wordings, required regulatory obfuscation and plain ol' face-palming stupidity. What's the weirdest instruction or warning you've seen in your car's owners manual?

Click the link here to read "What's The Strangest Thing You've Found In Your Car Manual?" – Factory Owners Manual
---
Lost the factory owners manual to your car?  Looking for something strange in the manual or do you just need to know where to plug in that electronic thingy?
Give me a call.  I might have the factory owners manual for your car….or can get one for you.
Se Stu, he's EZ.