Auto Entertainment – The Mobile Living Room
Our cars are no longer transportation…they are mobile living rooms.
More and more people are spending more and more time in their cars, and similar to home, auto entertainment that provides a variety of experiences (especially premium entertainment) is a must.
There are several new advances in auto entertainment that move the mobile entertainment experience to a new level:
Auto Entertainment with Blu-ray Players
Yes, the highest quality video image you can experience on your home theater is now available in auto entertainment.  Checkout the Audiovox catalog for a full line of in dash and in seat blu-ray players: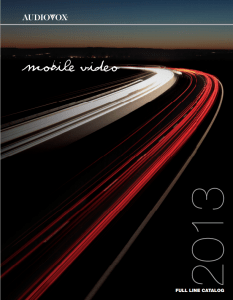 Auto Entertainment with Satellite Radio
Sirius and Xm Radio are becoming optional features for almost all major auto manufacturers.  Pandora, an internet radio service, is also on its way.
Here's an article from Consumer Reports on the advantages of buying and how to buy Satellite Radio for your car.
Auto Entertainment with Sound Systems
Sound Systems have gotten a bit crazy.  I did a post on crazy configurations within cars a few months ago.  It was one of my most popular blog posts.
You don't have to get that crazy, but can still have an awesome sound system for your car.  Here are the top 10 audio systems for cars compiled by AslMen.com
Auto entertainment – 10 Ten Car Sound Systems
Auto Entertainment with USB input
All of our phones require power through a USB port.  Many car manufacturers are now installing USB in new vehicles that not only provide power, but integrate with the car radio system.
If you have an older car, you can still have a USB port added to your dashboard (it takes a little bit of technical skill).  Here's an interesting article on how you can add USB to an existing auto.
Auto Entertainment – Add Powered USB ports to your car
Auto Entertainment – The Future
Overall, there are many advances in Car Technology, not just auto entertainment, but electronic, mechanical, fuel and materials.  If you have some time, have a look at Car and Driver's article:
The Future of In-Car Technology
And, as always, if you have comments, please post them below.  Interested in having some of these advances added to your car?  Give me a call.  I can't do all of this, but I've done some pretty cool stuff.  Call me, I'm EZ.